Sorrow Family Insurance is a comprehensive agency for your individual and small group health insurance needs.&nbsp We offer FREE online insurance quotes and applications from major health insurance carriers.
For additional information or to speak with an insurance expert, please call or email us at:

Edward P. Sorrow: &nbsp 817-444-1129 &nbsp Ed@SorrowFamilyInsurance.com
Stephanie Sorrow: &nbsp 682-209-2027 &nbsp Stephanie@SorrowFamilyInsurance.com

Dedicated To Your Satisfaction!
Sorrow Family Insurance, LLC &nbsp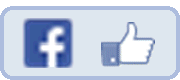 7448 Elman Ln
Azle, TX 76020


Edward P. Sorrow
Founder & President
Sorrow Family Insurance, LLC

Engineer, MBA, CLU, CPCU

Ed holds various degrees including AAS & BS Mechanical Engineering Design, BS Business Management Leadership and an MBA in Management Leadership.&nbsp He has worked in a variety of Engineering and Leadership positions throughout his career, including Oilfield, Nuclear, Automotive, Chemical, Environmental, Aerospace and Insurance.&nbsp Ed has made his career by building Life Long Relationships as a Servant Leader, motivating others to strive for Efficiency by Lean Thinking, Waste Elimination, and Excellent Performance!&nbsp With Entrepreneurial Drive his family owns several successful businesses including Ranching, Rental Property, Oil & Gas, Insurance & Finance.

Sorrow Family Insurance is an independent Insurance Brokerage Agency offering Health, Life, Accident, HMO, Auto, Home, Property & Casualty Insurance Products in the following states: Texas, Oklahoma, Washington, Oregon, Alabama, Georgia, Pennsylvania & Ohio

As President & CEO of Sorrow Family Insurance, Ed and his team work hard every day to provide excellence in customer service.